Functional Testing Company
An application or a program is executed for software testing to clarify that the system is bug-free and to ascertain that the expected results match the actual results. This is where the need of functional testing companies comes in a picture.
Every part of a piece of software is being examined to ensure that it works perfectly. When the features of a system are being utilized directly by the user or by another system, it is the QA Functional Testing Services that proves that the system should perform as expected.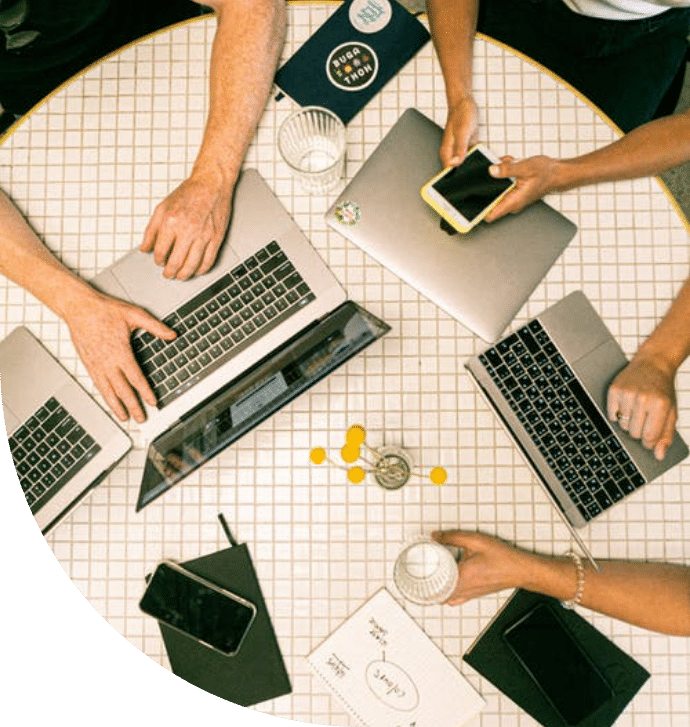 Why Functional Testing ?
Functional Testing is important because:
It makes sure there is satisfaction with the requirements by the application.
System structure assumptions are not made.
The team can spend time on writing test cases for new modules/areas by doing automation.
It simulates system usage.
It focuses on the output produced by required inputs.
It tests automation frees up the QA team to focus on difficult edge-cases
How we do it
The ways by which we perform your Different Functional Testing Types includes:
Testrig's Test Requirements Traceability Matrix (TRTM) ensures bi-directional traceability.
Comprehensive Test Metrics guarantee complete visibility and transparency with unit testing metrics, process quality metrics, defect trends metrics, testing progress metric,testing productivity metrics and quality of product/application under test.
The ambiguity defects in the requirement phase of the software test lifecycle are identified by Testrig's Test Requirements Traceability Matrix (TRTM).
Daily, weekly, and monthly status reports containing detailed analysis of test execution defects and status.
With the help of  Functional Testing Tools, Testrig's functional testing specialist makes use of proven scientific techniques while conducting detailed black-box testing, including paired Testing, Boundary Value
Analysis and Equivalent partition.
Clients Benefits:
Customers have the following Functional testing benefits.
All requirements are met,
It guarantees efficient working of all functionalities of a software, an application or a product.
It makes sure that the end-user or customer is satisfied.
It ensures the working condition of a product/software as expected.
Customers enjoy a defect-free software/product.
Why Us
Why Choose Us As A functional Testing Company?
With our dynamic, agile testing platform and diverse crowd of Functional Testers, Testrig can handle all of your testing needs. As a Top Web & Mobile Application Functional Testing Company, Testing teams can be assembled within a short time with versions, platforms and devices needed to boost your software's chances of success every time. To deliver top- class QA Functional Testing Services, Our professional and experienced Functional testers provide tests data including the following:
Visuals such as videos and screenshots to show you precisely what the found.
A well-detailed process used to obtain their results.
Reports of bugs found alongside a severity rating.
Updated functional bugs are searched for by out able testers and attempt to reproduce the most important ones across browsers and devices.
Our Clients Says
"
We selected Testrig as our QA partner over 16 months ago and they have been a key addition to our product team. Parimal and his team members have consistently provided the level of service and interaction what we have been searching for. They have worked seamlessly with both our development group and with product management. They are a valued addition and I would definitely recommend Testrig to any company looking for highly reliable and professional QA services.
"
"
I've been working with Testrig for the past three years to help our programmers speed up and improve our development process. Testrig has been consistently thorough and professional in their work, and has helped us find innumerable and important bugs. They have also been very helpful in taking a broader understanding of our business and offering helpful usability suggestions to improve our sites. Their great work has enabled our developers to focus more thoroughly on high quality product development. I would definitely recommend them to other businesses and development teams.
"
"
Parimal and his team have been instrumental in helping us test and build the beta version and early release of Avorra.  A concern and problem we've experienced in the past with offshore contractors is lack of communication and professionalism – it starts out well and dwindles over time. Parimal is extremely professional, is excellent at communicating regularly and goes way above and beyond for us…and we're certainly not his biggest client. Stuff like building out an automated proof of concept in Selenium free of charge (on their dime) to demonstrate how we could be testing better on our project blew me away.  And not charging for every minute of time he works on our project fielding questions and small tasks are added Brownie Points. Parimal really cares about the project winning and puts in discretionary effort, and THAT'S the kind of players we want on our team.
"
Get in Touch with our Testing Experts
If you are seeking the selenium and automation testing company and Top class automation testing solution- Get in touch with Testrig Technologies.
Fill the form and contact us for more information about our selenium and other automation testing service